Get To Know Us
History of CFF South
In 1999, Freddie and Nelie Caraballo were released to plant CFF South church on the East Side of Chicago by Apostle Angel and Ruth Mercado. Prior to planting the church, they were youth pastors at Christian Fellowship Flock North. The following year, they were able to raise enough money for the purchase of a new building that would soon become, and still is, Christian Fellowship Flock South. God's favor has been over this ministry since its' birth.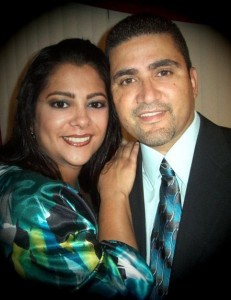 Mission
To be a bridge of hope to those who are hurting by showing people the love of Jesus and helping them grow in faith as Jesus Christ followers.
Vision
Help Jesus Followers grow in their faith and intimacy with Him, so they can influence others to do the same.
Foll

ow
Faith – Grow in faith in Jesus Christ through the knowledge of His word.
Others – Care for the needs of the hurting in the body of Christ and those around you.
Lead – Lead by example.
Love – Love from the heart those who you come in contact with everyday.
Open – Open your heart to growing as His child.
Worship – Worship Jesus in Spirit and in Truth through genuine service.