Get To Know Us
History of CFF South
In 1999, Freddie and Nelie Caraballo were released to plant CFF South church on the East Side of Chicago by Apostle Angel and Ruth Mercado. Prior to planting the church, they were youth pastors at Christian Fellowship Flock North. The following year, they were able to raise enough money for the purchase of a new building that would soon become, and still is, Christian Fellowship Flock South. God's favor has been over this ministry since its' birth.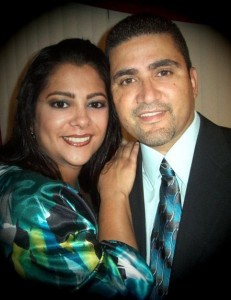 We are a church that:
Connects with God in worship in song, dance, and the arts.

Connects with the community and people by serving them in areas where they need support.

Connects with God through prayer, fasting, and corporate prayer meetings.

Connects with the unchurched so that they can encounter God and come to the saving knowledge of Jesus Christ.

Connects new followers to the body of Christ so that they can grow in the knowledge of God and use their spiritual gifts.

Connects with people around the world that need to experience the love of God that is found through Jesus Christ.

Lastly, our purpose as a church is to build leaders that are totally surrendered to God so that, together, we can do the will of God.